Market Preview: The 2017 craftHER Fall Gift Guide
It's October, y'all. Can you feel it in the air? You know what comes next: Halloween, Thanksgiving, the holiday season. Already, our fall craftHER market is here. And to pump you up for our biannual meeting of makers and local businesses, we've created a little preview / gift guide that'll give you a taste of the market and is sure to serve you (and the people in your life) well through the end of this year.
A round-up of gift ideas, from us to you, to help you along your merry retail way as you get ready for craftHER this weekend. Join us this Sunday, October 1, when you can shop all of the vendors featured below, plus 75 other incredible artists. View the full lineup here.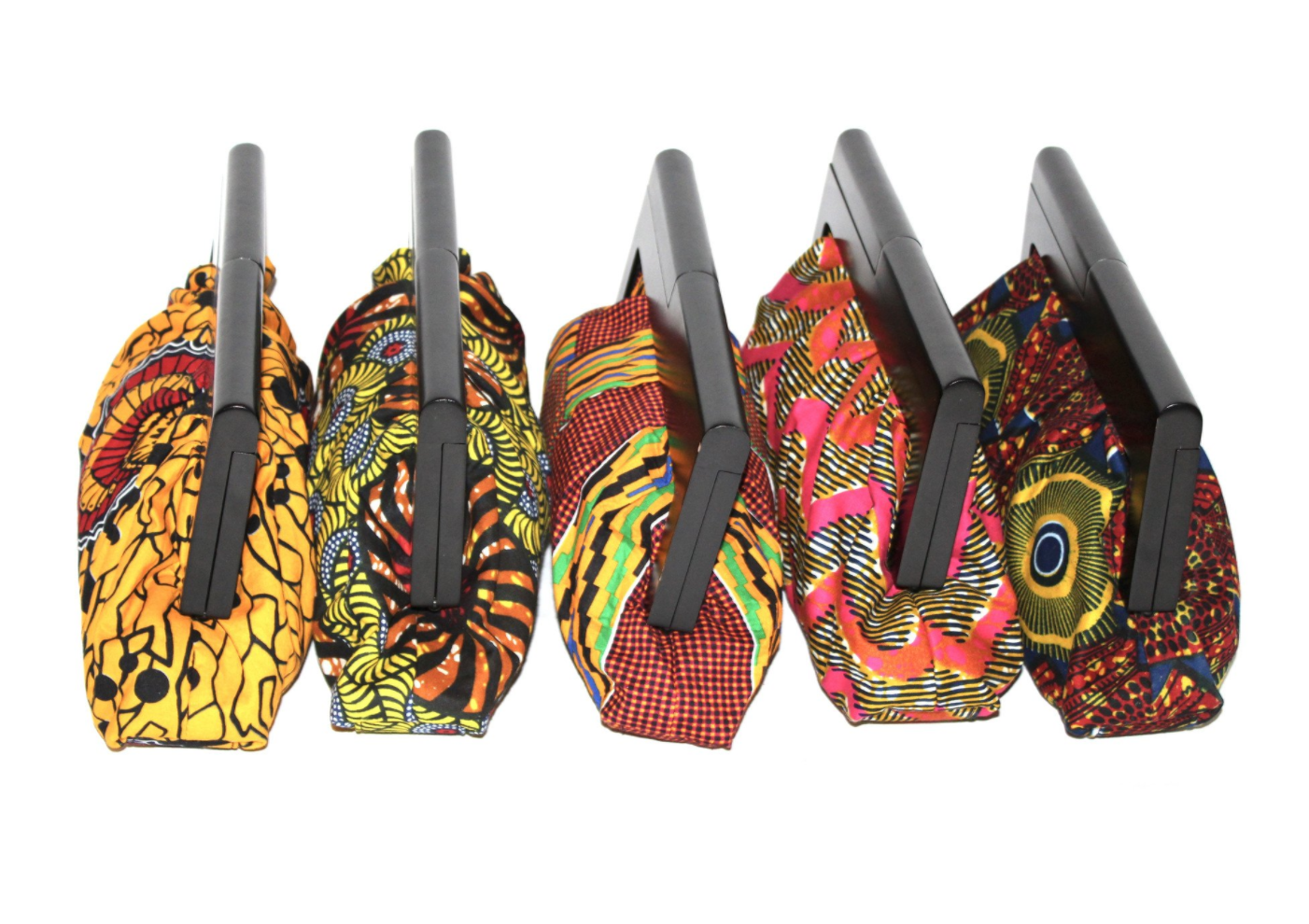 Hauntwell combines darkness and whimsy to create apparel blazoned with original, handprinted sigils ideal for the subtly witchy babe.
Earrings, necklaces, wall hangings, pillow covers, and more, FIBROUS offers a wide array of woven goods for the home and body.
For the furry friend, or furry friend-lover, Fabulous Paws makes one-of-a-kind pet accessories, including collars, bandanas, bowties, and even dog and cat beds.
Operated by a trio of sisters from Sierra Leone, Daffina uses ethical and fair-trade textiles imported from Africa to create handbags, luggage, backpacks and accessories that promote the rich culture and history of the continent.
Melding beauty with function, Abby Lou Pottery offers a gorgeous mug, cup, vase, bowl, votive and even salt shaker for whatever vessel needs you or your pals may dream up.
Tell your girlfriend, mom sister, lover she's the tits with handmade cards and creations from wawawawick.
From design to execution, the arrow, cross and diamond motifs of Featherweight Studio's up-cycled fashions are made by hand by a local Austin artist.
By gifting Hivelight hand-poured candles made with beeswax, you're helping to support sustainable bee farming while also giving the sweet scent of honey.
Using bold colors and titillating prints, Jennifer Lovena's line of accessories was made for that one friend who is never not smiling.
Enx Creative's wide array of veladoras, prints, stickers, and apparel feature fun, vibrant designs that take inspiration from Dia De los Muertos, Frida Kahlo and Selena.
Quality leather pairs with quality craftsmanship to create long-lasting accessories, including journals and kink paraphernalia like whips and collars ;).
Give the gift of magic via Natural Magick Shop, an all-purpose potion shop owned and operated by a practicing witch of 15 years.
Tarot reader and Reiki master Senders Receive will be offering special reading packages at craftHER that make for the perfect fated gift — for yourself or for others.
ISKAY uses the bright, colorful textiles of Peru to create handmade tennis shoe. For each purchase, the brand donates to MAKALLAY, a Peruvian organization that provides health services and improves living conditions for Peru's poorest communities.
Chances are you know more than one woman who needs a "Dog Lady" tee or a "God is a feminist" shirt or a "God bless Beyonce" tank. Ponytail Mafia is where you get them.
White Deer Apothecary uses the healing energy of Texas plants in their line of salves, balms, tinctures, syrups, oils, bitters, honeys, and teas. Also available for custom orders.
Each Radiance Artistry painting is created with the radiance of a healing, meditative art practice. Gift an original, colorful piece of art or commission a custom work for someone who could use that energy.
Rejuvenate Bath & Body products are the gift to give when you just want to make someone feel good. Feel-good feelings available in body butter, body wash, lip balm, and cuticle oil.
Plant-based and small batch, Moore Soap is available in a range of good-smelling, beautifully colorful bars that will make bathing a daily luxury.
In addition to non-tox, 5-free nail polish in a line of playful colors, OH TIFF! also offers a custom gift box that pairs polish (of your choosing) with other goodies, including bath salts, oil, a foot scrub and a special note.
Beewell Organics is an all natural line of skin care products (including beard balm!) that feeds your face with organic, quality ingredients.
Each appointment with Dandelion Acupuncture is individualized to the client, making it the ideal way to tell yourself how much you really mean to yourself this season.
Each handmade knottymisty macrame creation is unique and made locally with naturally sourced materials. The Austin-based maker is already taking custom orders for the holiday gift-giving season.
Milk Moon's simple but elegant jewelry, including signature bolo necklaces, is sure to land with whichever babe is lucky enough to receive it.
Just like Texas, each Whipdizzy Handbag Co. bag is unique and durable — made using automotive upholstery vinyl and retro fabrics and design, cut, and sewn locally in the Texas Hill Country.
Billie Claire Handmade's designs are gorgeous, yes, but they can also be hilariously irreverent. Need a delicately hand lettered "Let's get fucking weird" print? She's your girl.
Kelsey Kilcrease Illustrations combines color, cultural references, florals, cacti and tacos to create imagery that is whimsical and fun. Shop her prints or commission a custom piece for someone special.
Prints, pins, cards, and stickers, FOREST + INK is a menagerie of creative imagery that your eye will return to again and again.
Using gems and stones, Ferro & Fawn crafts delicate, staple necklaces and earrings that would fit well into any Austin wardrobe.
You'd be hard pressed to find anything like the bright, pop-y, cute and fun paraphernalia of this shop at anywhere over than The Mall. Fortunately for you, the mobile retailer (not an actual mall) will be rolling through craftHER.
Dope Crochet is dope. Who's your coolest friend? This line of fiber accessories — including standout hoop earrings of different sizes and colors — is for her.