Presented by #bossbabesATX and powered by Texas MSTC, #WORK is a one-day pop-up conference designed to share resources, new ideas and approaches to creative and entrepreneurial work. Produced by women for women in collaboration with Women Who Code: Austin and other community partners, the event's panels, workshops and speaker sessions will explore personal and professional development, marketing, business management and entrepreneurship. Complimentary coffee beverages will be provided by #bbatx's friends at Chameleon Cold-Brew.
Join us for this inaugural event on Jan. 20, 2018 from 1 to 5 PM at The Refinery! Tickets are $15 and available in limited quantities. Learn more below.
#WORK SCHEDULE:
1:00 to 1:30 PM
Light refreshments and mingling

1:30 to 2:00 PM
An Introduction from Mellie Price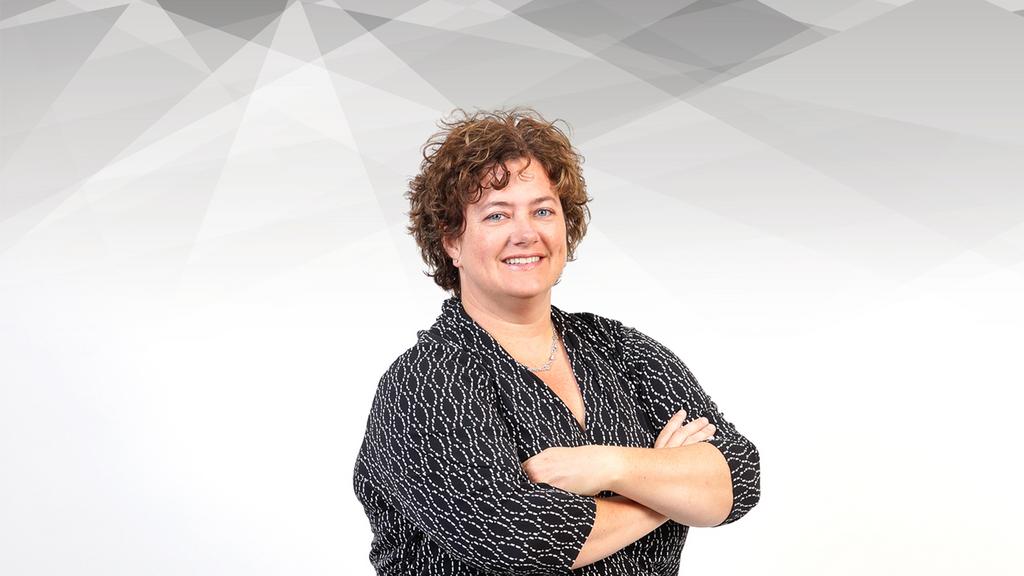 Mellie Price, a 25-year Austinite, is the Executive Director of Technology Innovation at the Dell Medical School. She is an experienced investor, executive, fund manager and eight-time entrepreneur with a range of business experience from small private sector to a large publicly traded organization. She has created and managed both organic and explosive growth scenarios for variety of organizations. Mellie is a founding mentor and Managing Director of Capital Factory as well as a General Partner to its investment fund. She is the co-founder of SoftMatch, which connects enterprises interested in innovation to the highly fragmented global startup ecosystem. Ms. Price was also the Founder & CEO of Austin's own Front Gate Solutions and Front Gate Tickets, one of the largest privately held ticketing companies in the US/Canada from 2002 to 2015 when it was sold to Live Nation.

Ms. Price is an active member of the Texas entrepreneurship community and a winner of the prestigious Austin Business Journal's 2015 Profiles in Power Award as well as the 2014 Tech Titan Award. She is a proud member of the Board of Directors for Leadership Austin and the Sustainable Food Center. She is also a founding Advisor to Texas Competes and currently serves on the Social Innovation Council and the Technology Advisory Committee for Austin Mayor Steve Adler.
2:00 to 3:00 PM
Finding Your Niche As Creatives And Entrepreneurs, featuring Jennifer Sinski of RSVPster and Giant Noise, artist Calder Kamin, entrepreneur Terry Pierre Mitchell (of Elon & Company and The Austin Socialite) and artist/cultural programmer Xochi Solis
Through the stories of four multihyphenate creatives and entrepreneurs, attendees will learn how to maximize their skill-set and center in on viable products.
2:00 to 3:00 PM
Pitch Development with Melissa Murphy of Pitch Academy
How do you tell your story? Melissa Murphy will show us how to use language as a tool when marketing our ideas.
Dr. Melissa Murphy is the Founder and Chief Communication Coach of The Pitch Academy. She is an award-winning teacher and scholar in Organizational Communication and Technology at The University of Texas at Austin. She has published work on web conferencing in the classroom, international crisis communication and narrative, and professionalism for students and recent college graduates. She has presented research at the National Communication Association and NISOD's International Conference on Teaching and Leadership Excellence as well as leads numerous professional communication skills workshops in Austin, Texas.
3:00 to 4:00 PM
It's All About the Paper: A Workshop On Business Management
In this session, attendees will learn the mechanics of business management—from invoicing to the IRS, with workshop leaders Sunshine Gonzalez-Goodman (on operations) and Koreena Malone (on accounting).
3:00 to 4:00 PM
The Perfect Price with Aileen Passariello of MamaLingua
How should we price our work? In this talk, Aileen Passariello of MamaLingua will discuss how she determined her market value and share actionable advice.
 
Aileen Passariello - McAleer is an American of Venezuelan descent from Miami, FL. Her parents immigrated to the United States to provide their future children with better opportunities. She has a bachelor's degree in Biology from the Georgia Institute of Technology. Post graduation, she pursued a career with IBM in New York City. Her work in the healthcare space as a client manager inspired her to pursue an MBA, which she completed at the University of Texas in Austin Texas. She decided to stay in Austin because of the exciting and dynamic startup culture. After working with various startups in Austin, she realized it was time to create something of her own. She began raising her children in a bilingual household and wanted to share her experiences with others. She taught Spanish out of her home to parents that also wanted to raise bilingual children. Her methodology of "learning like a child" attracted many parents with young children. MamaLingua was born out of these experiences and months later in 2012, Aileen formally launched it with one of her students, Christia Hoffman. Today, MamaLingua has evolved from a home classroom to a language learning platform, including a bilingual app for Android and iOS that can be used to implement introductory words and phrases in Spanish or English. The MamaLingua community has reached well beyond Austin, Texas, expanding nationally and globally. She blogs about her experiences raising bilingual children sharing her stories, adventures, and strategies for creating a bilingual household for your children. Visit MamaLingua to learn more.

4:00 to 4:30 PM
On Failure and Figuring it Out, a panel featuring Hayley Swindell of The Refinery, Sharon Mays of Baby Greens, Nina Berenato of Nina Berenato Jewelry and Cristina Tzintzun of Jolt Texas
Panelists will talk candidly about persistence in entrepreneurship, hearing/saying 'no,' and when a closed door might be a sign to change course versus a sign to quit altogether.
 

4:30 to 5:00 PM
To close the event, we'll engage in a communal Q&A / resource-sharing session. Together, we'll discuss the day's panels and talks, as well as go through the digital handbooks provided to every attendee. (In addition to the day's programming, attendees will also receive a complimentary #WORK book, a digital guide to Austin's creative and entrepreneurial resources.)
Missed the first #WORK conference? Download our Winter '18 #WORKbook. This resources guide contains a full overview of the conference, plus additional resources, tips and suggestions for creatives and entrepreneurs.

(The $5 fee facilitates the cost for the download; this book was compiled and produced through the collaborative efforts of #bossbabesATX, the Texas MSTC Program, Women Who Code: Austin and additional community partners and its contents are not available for sale or resale.)
MEET THE PRODUCERS, PARTNERS AND VENUE:
About #bossbabesATX, the producer: Through our programming, we hope to foster community, conversation and commerce around women in creative industry and the arts and women-owned businesses. Our productions center on personal and professional development, activism, the arts, entrepreneurialism, and community infrastructure. We believe intersectionality, informed decision-making, sharing professional resources and actively advocating for women's rights and the rights of marginalized peoples are inherently valuable and beneficial. Learn more about our programming and mission at bossbabes.org/why. *Our events prioritize the voices of self-identifying women and non-binary folks. We are not gender-discriminant; all are welcome to attend.

About Texas MSTC, the presenting partner: The Texas MSTC program is a one year masters focused on the intersection of business, technology and innovation. Designed for working professionals, their students learn the skills to take real-world technologies to market either within a corporation or through a venture of their own. Learn more about Texas MSTC.

About Women Who Code, a community partner: Women Who Code is a global non-profit organization dedicated to inspiring women to excel in technology careers. Its Austin chapter organizes educational programming year-round, including Austin's Diversity Hackathon at Capital Factory.

About The Refinery, the venue: The Refinery is a creative coworking and event space offering local makers, chefs, photographers, e-commerce retailers, bloggers, creatives agencies and local tastemakers a place to work, connect and grow in the heart of downtown Austin.